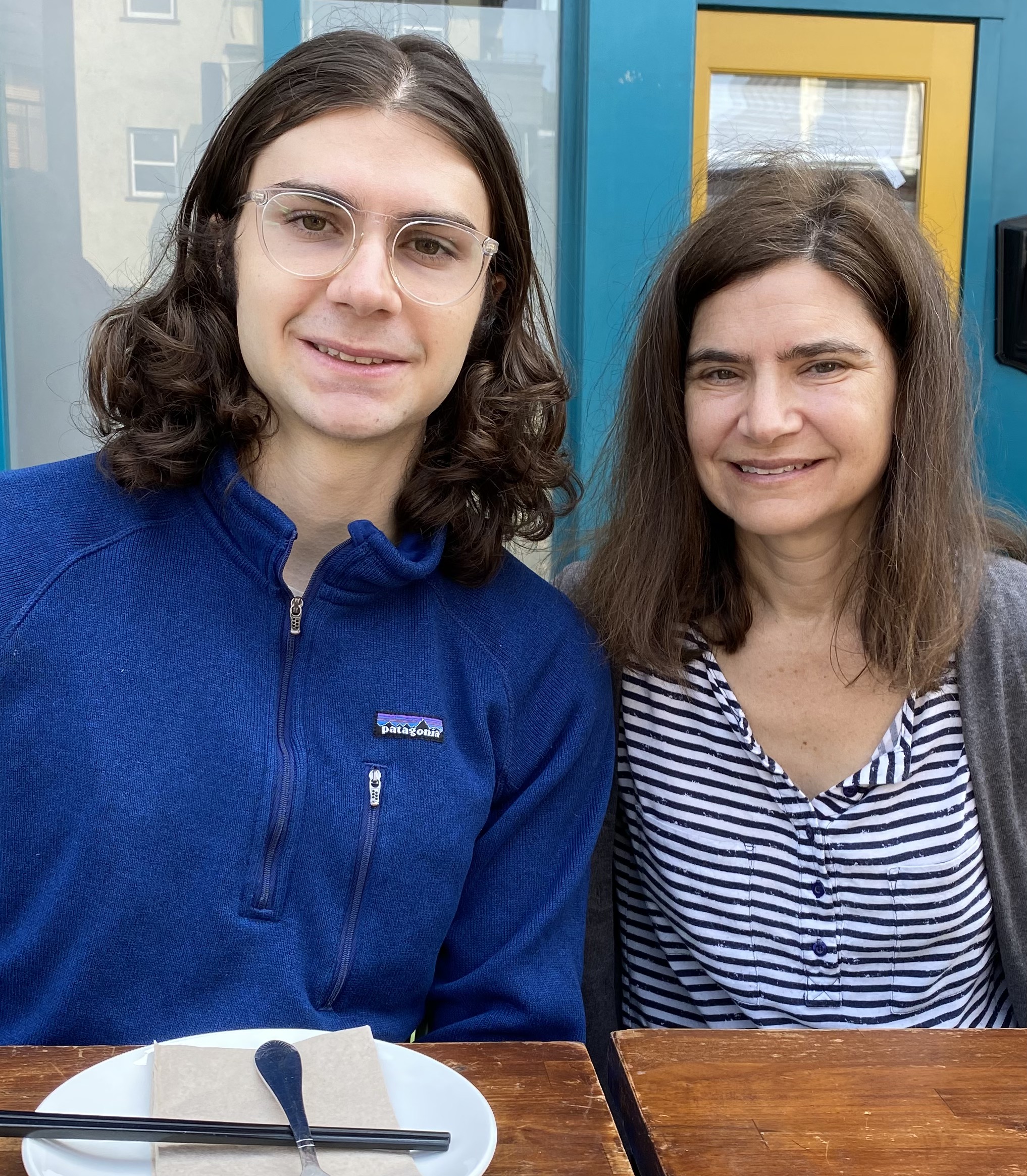 "Let me look up the reviews online," my son said to me as we walked up and down the aisles of a home goods store looking for bedding.
It's a common refrain these days as he moves into his first apartment, near his university. It seems there is a review for everything and, being of the online generation, he feels compelled to comparison shop.
I've learned a lot about my son during this move. I didn't realize he was so meticulous in his shopping. He spent two full days just researching mattresses. He spent another day checking out sheets. He compared prices and materials. Later, when we did his first grocery run, it was a very slow process as he compared ketchup brands, yogurts and peanut butter.
Like all milestones in raising a child, moving TJ has been bittersweet. He moved into the dorms in August 2019 his freshman year but had to come home in March due to Covid. Now he's finally able to move back near school. I had gotten used to him living at home and now he's away again. Somehow having him move this time is harder. I liked having him around all the time, doing online classes and sharing meals together. We are kindred spirits, both quiet and introverted, so we share a special bond. We get along easily. But I'm glad TJ can resume his life again, and take this step of transitioning to adulthood.
I've learned a lot about myself and my mother during this move as well. If it were left to me I might not have gotten involved much in helping TJ shop. He's an independent adult now. But my mom loves this type of shopping and setting up a house and so we ended up helping quite a bit. Plus, we had a car, whereas TJ didn't (his university is in San Francisco about an hour from our house). We made several trips to home goods stores and filled our cart with essentials like a desk lamp, a garbage can, kitchen pots, pans and measuring cups.
Surprisingly, TJ has welcomed all our help. He seems genuinely thankful for the shopping help. In contrast, when I was his age I didn't want help from my parents. I wanted to do everything by myself. So I chose a college halfway across the country and refused to let my parents come to help me move in. TJ, on the other hand, chose a college close to home and is happy to get help. He hasn't necessarily needed our help but it has made things easier for him.
One big piece of help from my mom was her recommendation to use Nextdoor for furniture. TJ had never used Nextdoor. However, he began perusing it and ended up getting a nice desk and kitchen table listed there. He's now a big fan. TJ also got a nice sofa, loveseat and TV courtesy of his roommate's grandparents' friends. It turns out they were moving and couldn't take all their furniture. So TJ and his roommate drove down to Salinas, rented a truck and took the furniture (almost new) back to San Francisco.
It's hard for me to believe that TJ, a college junior, has come so far. I still remember the days in junior high when his room was a mess and his main interest was playing Counterstrike-GO. Somewhere along the line he began to care about organizing his room and clothes. He became more social, hanging out with friends in person. He volunteered at the Humane Society and never missed a shift. It's been a gift to see him mature in all these ways. Now he'll start cooking and cleaning for himself, and he'll need to work out any wrinkles with his wonderful roommate, Enzo.
I've now visited TJ a couple of times since he moved in and he's fastidious about his place. He asks people to take off their shoes and his place is neat and clean. I can't quite believe it, but it makes me proud. He's already hung up a few pieces of art and mounted his flat-screen TV. He's also cooked a few meals, which he didn't do much at home. (He's a vegetarian so cooking can be a challenge.) So far he's made black bean soup and a pasta dish with Beyond sausage, tomatoes and cream, a recipe I made a lot. I think he will survive, and even thrive, in this next stage of his life. I will miss him but am excited to watch the unfolding drama of TJ living on his own.
Bow Ties with Sausage, Tomatoes and Cream
Ingredients
1 12 oz package bow tie pasta
2 T olive oil
1 pound sweet Italian Beyond sausage, crumbled
1/2 t red pepper flakes
1/2 c diced onion
3 cloves garlic, minced
1 28-oz can Italian-style plum tomatoes, coarsely chopped
1 1/2 c heavy cream
1/2 t salt
3 T minced parsley
Directions
Bring a large pot of lightly salted water to a boil. Cook pasta in boiling water for 8 to 10 minutes, or until al dente; drain.
Heat oil in a large, deep skillet over medium heat. Cook sausage and pepper flakes until sausage is evenly brown. Stir in onion and garlic, and cool until onion is tender. Stir in tomatoes, cream and salt. Simmer until mixture thickens, 8 to 10 minutes.
Stir cooked pasta into sauce, and then heat through. Sprinkle with parsley.