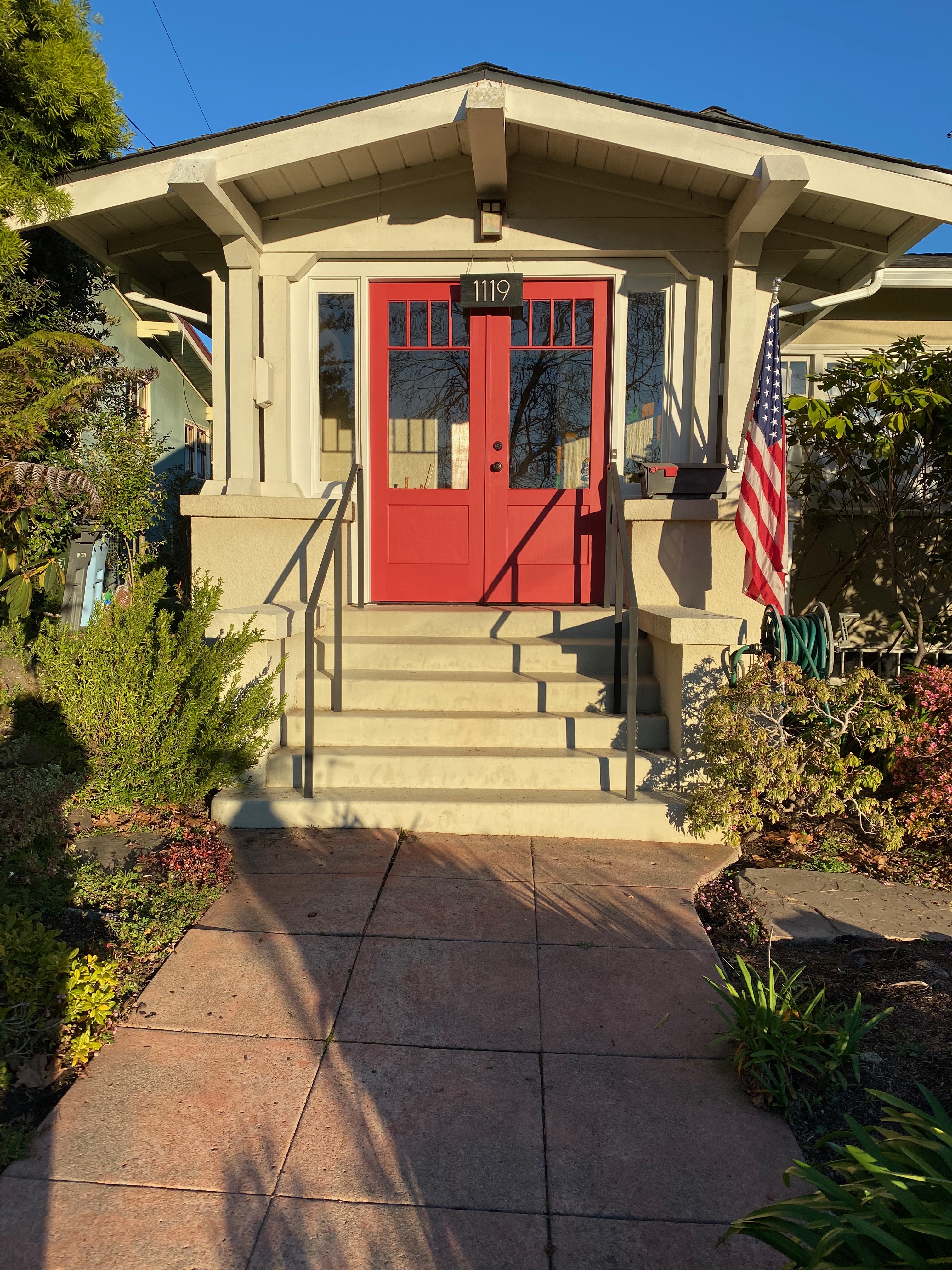 Today was the day I took off my wedding rings. I hadn't realized how much I played with them, rolled them around when I was bored, until now. I feel naked without them, exposed. I wonder if anyone will notice they are gone.
I noticed my husband had taken off his ring a couple of weeks ago. I was shocked at the sight. This is real, I thought. He's really doing this. He really wants to be single. I can't believe it.
All year I've been catching up with where my husband is at regarding the state of our marriage. The first six months he was giving me conditions under which he would come back. I dragged my feet on some of those conditions. When I finally agreed to all of them, he had moved on, and said he wanted a divorce. In reality, I think he had moved on long before that. He just was afraid to use the word divorce.
A divorce—I can barely type the word. I never in a million years thought we would get a divorce. Peter has been the archetype of loyal, supporting me and our family through thick and thin. I can't explain why he's doing this now. It feels awful, like I'm living someone else's life. This can't be my own life, I think. This must be a bad dream and I'll wake up from it someday soon.
It's not easy to live alone after 33 years of marriage. I've spent a lot of time with my parents in their home, absorbing their love and support. When I'm at my own home I'm at a loss for what to do. I spend a lot of time pacing, trying to do positive self-talk.
Today our contractor came and installed new front doors. We've waited almost a year for these doors. They are beautiful craftsman-style doors that fit the style of the house much better than the old ones. I will paint them red, which seems bold and bright. Perhaps they mark a new chapter in my life, a chapter in which I seek my own path, without Peter.
How do I go through that door to find a new life? I have to tell myself that I am a good person, and that I deserve happiness just like the rest. I wanted to save our marriage–I went to therapy sessions and gave it my best effort. I don't want this divorce. I want to honor our vows, no matter what. But Peter and I are not on the same page in this. He doesn't want to save our marriage no matter what. I have to accept his position and move on.
What does God have for me in the next chapter? It's a question I ask a lot these days. Last night my mom and I watched the movie "The Shack." It's about a man whose young daughter is abducted and killed by a stranger. The man, who is devastated, receives a mysterious note to come visit a shack outside of town. When he gets to the shack, three people are there to meet him: an older black woman, a young Asian woman and a young Middle Eastern-looking man. The man soon realizes he has met the trinity. The black woman is God, the Asian woman is the holy spirit and the man is Jesus. They give him comfort and allow him to glimpse his daughter happily playing in the afterlife. For me, the best line of the movie was when God (the older black woman) said she can do amazing things out of horrible situations. I needed to be reminded of that. Even in the worst circumstances, God can bring healing and good. As Jesus said, "All things are possible to him who believes." God, let me believe.
My writing has been at a standstill these last months. I've been hesitant to write about my marriage. Somehow writing makes things more real and I've been reluctant to admit this divorce is real. I also don't want to overshare. Hopefully I've found the fine line between being honest and divulging things that are too personal. I still care for Peter intensely and don't want to misrepresent him. I know he still loves me too.
Despite my writer's block and my deep sadness, I have seen God provide for me in these last few months. I've been in touch with my brother and a dozen friends who have reached out to me for walks and lunch. Being with friends has eased my loneliness. I still feel an ache deep inside my chest but it goes away temporarily when I'm with others and can focus on their lives. The holidays were also a brief respite from the pain, as my sons came home and we tried to celebrate as normal a Christmas as possible, with our usual traditions. My boys have been incredibly supportive of me, with frequent phone calls and texts.
A couple of years ago I led a January retreat that was called Doors and Thresholds and it focused on hearing God's voice in the new year. To kick things off, the other retreat leaders and I asked the attendees to walk through the neighborhood and take photos of intriguing doors and entryways and then come back and share why a particular door caught their interest. It was a fun activity and everyone came back with a different door. The door that caught my interest was the door to 826 Valencia, a tutoring and writing center created by one of my favorite authors, Dave Eggers. I told the group how much I was looking forward to writing in the new year.
What am I looking forward to this new year? I do hope to get back to writing more often. I look forward to times with friends. I will enjoy seeing my sons continue to grow and develop. I may travel to New York in May for the two-year's Covid-delayed college graduation of Miguel. I also look forward to shedding some real tears. It's strange to say, but I've been unable to cry this last year. I think I am afraid that I will start and never stop. I actually long to cry, to experience the cathartic expression of grief.
Living without my life partner is very hard. I mourn our passing. It didn't have to end this way, I think. It could have continued in a positive way. Where did we go wrong? I wish I could have a second chance. But that's not to be. The sooner I accept this the better. I pray I can move through the door of acceptance.