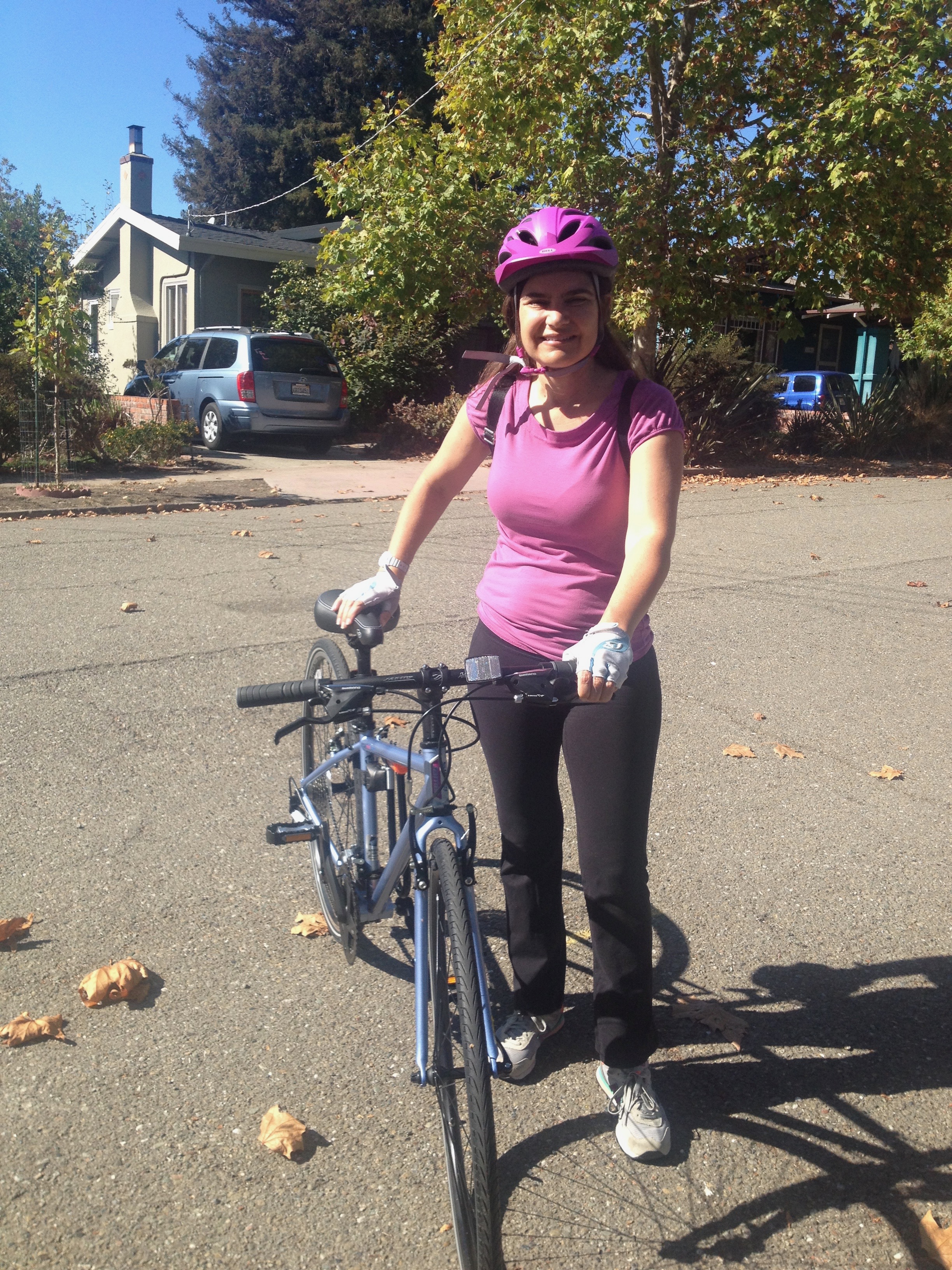 I was standing on a bluff overlooking the placid blue waters of the Pacific Ocean, my body stiff with fear. Continue reading →
Coming in from the bright October sun, the room seemed a bit dark but cozy. Just one window let light into the triangular space. I was surprised when I sat down and the priest sat across from me without turning on a light. Tell me your story, he said. For the next hour I recounted my life story, my faith journey and especially the story of my last year, my life in Spain and my mysterious illness. He listened with the kind eyes of someone who has heard many stories and absorbed much joy and pain. The dimness of the room somehow made the space more intimate, more sacred. I realized the dimness was intentional.
At the end of my account, Father Al suggested I read a book about healing. He told me the story of a faith healer he had once heard speak and who had written a book. It's all about the light, he said.
We left the dark room and I followed him down to the foyer of the church and waited a minute. He returned with the book and with a rosary for me to borrow. It was made of thin strands of colorful rope, braided together by hand. It looked Latin American, maybe from Guatemala, a country I've been to twice.
I appreciated Father Al's time and his gift for listening. At the same time I felt tired. It had been six months since I first started experiencing strange symptoms and I have had to tell my story to countless doctors. Some are empathetic and some are not. But six months with no clear answers and hard work of following a strict diet and undergoing tests has been frustrating and difficult. At least with Father Al I could experience the understanding of someone who believes in the same God.
I left the church and drove to Kaiser to pick up some medicine. Unfortunately, when I arrived I discovered there had been a mixup of some sort and the medicine wouldn't be ready until Monday. These mixups or delays have happened many times with all sorts of things. I had to make four trips to the DMV to replace my driver's license that was stolen in Madrid last year. Each time something went slightly wrong.
In any case, I knew the trip to Kaiser was still important for another reason. I had planned to stop and buy watermelons from a truck that is always parked near the hospital. I had stopped once before and met a friendly man who spoke Spanish. This time, though, I was buying 12 watermelons for my son's birthday party and he was especially friendly. (I decided not to tell him that we were only planning to launch the watermelons off our deck for fun, not eat them.) As he lugged the 12 melons to my car, I found out he was from Guatemala and that he occasionally went to church. I told him I went to church. He looked at me, maybe at the strange rosary, and said, Cristiana? I said yes. In Guatemala there is a wide gulf between Protestants (Cristianas) and Catholics. Cristiana meant he was not Catholic. I told him my church would be a good place to learn English. He smiled. I added that there were young people there his age, maybe a girl. He smiled even more. I had made a friend.
I haven't been back to see my friend with the watermelons, but I'd love to tell him they were a hit. Five 10- and 11-year-old boys launching watermelons off a deck is not a sight many people get to see. By the end of it my son and one other boy were slip-slidding on the plastic mat we had placed on the lawn to catch the rinds of the broken melons and melon juice. Finally they sat amidst all the chunks and began eating pieces. The effect looked like a living Jackson Pollack painting, gleaming in the afternoon sun. We had to wash their clothes. Everything smelled like watermelons.
I have seen Father Al once a week since our first meeting. He remains a gentle, guiding presence in the RCIA group I am part of. At some point I became aware that Father Al must be approaching 90. Somehow, with his sharp mind and keen interest in life I had thought he was younger. But when he mentioned fighting in World War II it occurred to me that he was older. Recently he told me he was afraid of earthquakes. Most people I know aren't especially afraid of earthquakes. He says he's not afraid of the quake but of the aftermath. He remembers the chaos of war and is afraid of the chaos that would follow an earthquake. Even he has fears, I thought. To be alive is to have a fear of some kind.
Father Al asks about my health and I can now tell him that mostly the mystery has been solved; at least I have ruled out the scarier possibilities and it seems to be simply a condition I've had to some extent all my life but got exacerbated by living abroad for a year. I continue my diet, my supplements, try to drink lots of water, avoid stress. Some days there are flare-ups of inflammation or fatigue and there is still an unknown edge. There is fear but I also remember Father Al's words about the light: It's all about the light. Now, more than ever, I want to remember those words.
In these darker, colder days of winter looking for light is imperative, an intentional act. And fortunately, light is not too hard to find. Christmas is just around the corner and holiday lights are starting to appear. I was in Chicago last week and was amazed to see some workers out late at night, in the biting cold, stringing lights up over Rush Street with long poles. It wasn't even Thanksgiving! I'd rather see the sunlight, but these artificial lights can point us to hope. I'm glad that someone long ago decided to celebrate Jesus' birthday in December, even though he was probably born in the spring. We all need more light, hope and love at this time of year.